Founded in 1987, Caesarstone was the pioneer of the natural quartz surfaces market. Its dominant position has been achieved through continuous investment and innovation, extensive research and development, highly trained personnel and an advanced market infrastructure.
Caesarstone Ltd. has its head office in Sdot Yam, Israel and now manufactures quartz surfaces at 3 facilities in 2 continents – two locations in Israel and one plant in Richmond Hill, GA, USA.
Caesarstone is the first quartz surfacing company to receive ISO 14001 certification (a global standard specifically for environmental protection), ISO 9001 (quality management standard), NSF (public health and safety) certification and the respected Good Housekeeping Seal from Good Housekeeping Research Institute.
CaesarStone Quartz Surfaces and Countertops offer the ultimate combination of form and function, allowing for a more diverse, durable and practical countertop surfacing material than either granite or marble.
CaesarStone natural quartz surfaces offer numerous advantages over other natural stones. Quartz has a hardness of seven on the Mohs scale (this measures the hardness of a mineral), a diamond is the hardest at ten. The material is also cleaner, safer and more consistent than that of other surfaces. In addition to its superior performance, CaesarStone has greater consistency, strength, and durability than natural stone and are known for their stain, crack, scratch, chemical and heat resistance properties.
CaesarStone is the ideal choice for care-free kitchen worktops, countertops, stair treads, window sills, bathroom vanities and interior design furniture.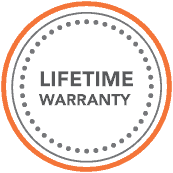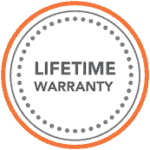 CaesarStone Quartz Surfaces offer a lifetime limited warranty on material installed in residential applications and a 10 year limited warranty on material installed in commercial applications.
Caesarstone Quartz Gallery
Caesarstone Corporate Video
Caesarstone Care & Maintenance
Caesarstone Care and Maintenance
Countertop Edge Profiles
Below is a selection of edge profiles that can be applied to quartz materials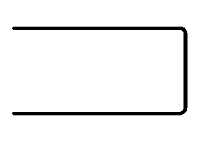 Straight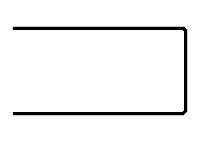 Square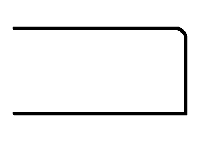 Pencil Round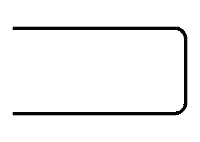 Double Pencil Round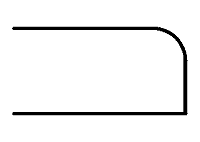 Radius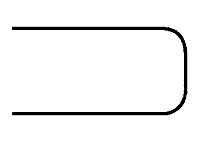 Double Radius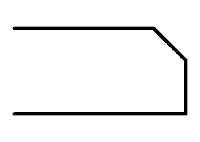 Bevel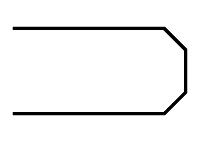 Double Bevel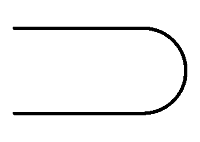 Full Bullnose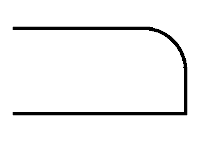 Half Bullnose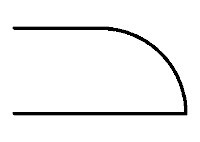 Demi Bullnose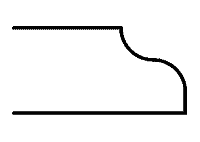 Ogee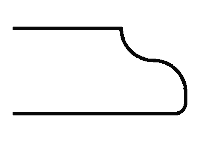 Ogee Roundover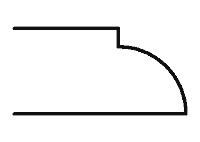 Dupont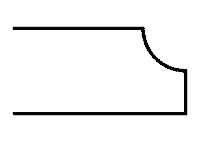 Cove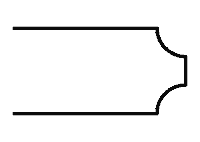 Double Cove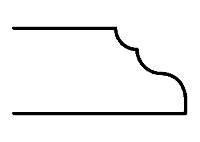 Cove Ogee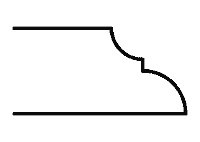 Cove Dupont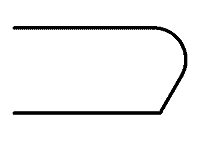 Stair Tread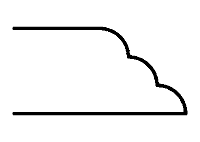 Triple Pencil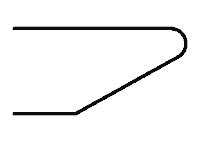 Knife Edge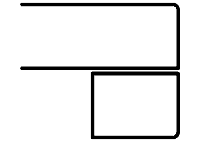 Laminated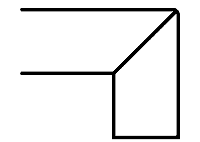 Mitered
Frequently Asked Questions
How durable is Caesarstone?
Caesarstone is resistant to cracks, scratches and stains. However, like most materials, excessive force and/or pressure from objects can damage the surface.
Caesarstone is resistant to most stains caused by fruit juices, liquid food coloring, coffee, tea, wine, grapes and soft drinks.
Caesarstone's non-porous nature provides maximum resistance to staining and fully eliminates the need for any sealing. The non-porous quality of the surface also greatly reduces the potential for bacterial growth.
Do I need to apply a sealer to Caesarstone?
No. Caesarstone is a non-porous surface, so you will never have to apply sealer to any Caesarstone surface.
Can I cut on my Caesarstone countertop?
Caesarstone surfaces are highly scratch resistant; however, avoid using sharp objects such as sharp knives or screwdrivers directly on the surface. The use of a cutting board is always recommended.
Is Caesarstone heat resistant?
Caesarstone is structurally more heat resistant in comparison to other stones, including granite. However, any stone material can potentially be damaged by sudden and rapid temperature changes, especially near the edges. Therefore, using inexpensive and readily available hot pads or trivets is always recommended. We do not advise putting hot cookware directly on the Caesarstone surface.
How do I Care for Quartz Countertops?
Use a damp, soft cloth with warm water and soap or non-abrasive cleaner.
Scrape away adhered food, gum or nail polish with a putty knife, then clean…
Caesarstone is resistant to cracks, scratches and stains.
Caesarstone's non-porous nature resists staining, eliminates the need for sealing and reduces bacterial growth potential
Place hot cookware on hot pads to avoid temperature damage
Use cleaning products between pH 5-11 to avoid surface damage
Is caring for my Caesarstone surface really this easy?
Caesarstone's care-free maintenance and everlasting benefits and performance allows more time for the things that matter most to you. Whether you selected Caesarstone to be your surface of choice for food preparation or to simply beautify your home, you can enjoy the peace of mind knowing that Caesarstone is completely worry and care-free.
Does Caesarstone offer a warranty?
Yes, as of February 15, 2008 Caesarstone has offered a Lifetime Warranty for all residential purchases.
Caesarstone Honed vs Polished?
Caesarstone polished finish requires minimal care and maintenance. Honed, Concrete and Rough surfaces will require additional daily and weekly care. Weekly, the surface should be cleaned with Soft Scrub Liquid Gel and Bleach and thoroughly dried.
What Our Customers Say About Us
____________________________________________________________
Excellent experience
Excellent experience from start to finish with Stonehenge. We visited the office to get a quote and received a detailed breakdown of costs within a day. The price was very competitive and on-site measurement followed a few days later. Installation followed shortly afterwards and was exactly as specified and we were very happy with the… Read more "Excellent experience"
Harry M
Hout Bay
Amazing Service
I just wanted to write to say thank you for the amazing service received by your company. I am so impressed by everything you do. The job was handled so professionally and done so quickly. I cannot thank you enough. Going forward I will definitely recommend you to all our friends and family :-).
Amy W
Sunset Beach
Well done from start to finish.
We would like to congratulate this company on a job well done from start to finish. From Gideon's pleasant personality & professional approach, to Candice's prompt quotations, to the efficient and dedicated installation team. The leader of this team needs to be commended on his professional approach & attention to detail.
Ursula B
Noordhoek
Impressive service
I've just renovated a new home and Stonehenge were probably the best of all the contractors we dealt with. From speedy quotes and communication, to friendly and efficient on site measurements, and a super smooth installation, I was well impressed with their service and would definitely recommend them.
Kayleigh L.
Tamboerskloof
True artisans!
Granite, marble, stone masters in what they do. True artisans! They helped us turn our house into a beautiful reality. Large selection of granite or stone or anything you dream of, they can produce it. 100% customer satisfaction and attention to detail. Thank you Dave and the team for your absolute dedication to your art.… Read more "True artisans!"
Johan B
Brackenfell
Highly recommended
Cannot tell you how happy we are with the workmanship. Your chief guy in charge with placing the granite is amazing , he is a true artist and should be highly recommended. Thank you so much for your professionalism with handling our work. I will recommend the firm to everyone. Over the last 6months we… Read more "Highly recommended"
Kym Y
Constantia
Exceptional team
From your initial contact during your leave, to Gideon's follow up and site visit and lastly but not least Candice back up, I believe you have an exceptional team. I hope to have more work in the future and you will certainly be my first port of call or to recommend you to friends Thanks… Read more "Exceptional team"
Wendy K
Blouberg
Superior Service
Our counter tops look beautiful and your service was excellent. I really can't believe how superior it was-from the first time I phoned and dealt with you to the installation with Dave-you were both amazing. I would recommend you to family and friends.
Sam J
Claremont
The kitchen I've always dreamed of!
Thank you Dave for the kitchen I've always dreamed of! Your advise and expertise made my kitchen look like it should be in a magazine. You have the great ideas on how to use marble in a way that i would have never thought. Next up is the fire place that you are going to… Read more "The kitchen I've always dreamed of!"
Ilze B
Durbanville
Excellent service and workmanship!
Thank you very much for excellent service and workmanship! Emmanuel is fantastic! He is the driving force behind the installation team. Well done to him. He is extremely professional and has an eye for detail. The kitchen looks amazing!
Nathalie R
Constantia