Founded in 1987, Caesarstone was the pioneer of the natural quartz surfaces market. Its dominant position has been achieved through continuous investment and innovation, extensive research and development, highly trained personnel and an advanced market infrastructure.
Caesarstone Ltd. has its head office in Sdot Yam, Israel and now manufactures quartz surfaces at 3 facilities in 2 continents – two locations in Israel and one plant in Richmond Hill, GA, USA.
Caesarstone is the first quartz surfacing company to receive ISO 14001 certification (a global standard specifically for environmental protection), ISO 9001 (quality management standard), NSF (public health and safety) certification and the respected Good Housekeeping Seal from Good Housekeeping Research Institute.
CaesarStone Quartz Surfaces and Countertops offer the ultimate combination of form and function, allowing for a more diverse, durable and practical countertop surfacing material than either granite or marble.
CaesarStone natural quartz surfaces offer numerous advantages over other natural stones. Quartz has a hardness of seven on the Mohs scale (this measures the hardness of a mineral), a diamond is the hardest at ten. The material is also cleaner, safer and more consistent than that of other surfaces. In addition to its superior performance, CaesarStone has greater consistency, strength, and durability than natural stone and are known for their stain, crack, scratch, chemical and heat resistance properties.
CaesarStone is the ideal choice for care-free kitchen worktops, countertops, stair treads, window sills, bathroom vanities and interior design furniture.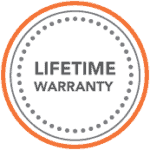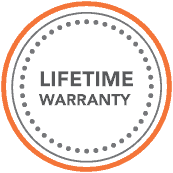 CaesarStone Quartz Surfaces offer a lifetime limited warranty on material installed in residential applications and a 10 year limited warranty on material installed in commercial applications.
Caesarstone Quartz Gallery
CLASSIC COLLECTION
METROPOLITAN COLLECTION
SUPERNATURAL COLLECTION
MOTIVO (ONLY 13 MM)
ULTIMO COLLECTION (ONLY 13 MM)
Caesarstone Corporate Video
Caesarstone Quartz Surfaces
Caesarstone Care & Maintenance
Caesarstone Care and Maintenance