Granite is an important structural and decorative stone. It's used for immense structural work due to its high compressive strength. Granite is extremely suitable in the kitchen as well as in the bathroom, partly because of its beauty but also because granite requires minimal maintenance. Its natural beauty is the main characteristic enjoyed by many, along with its versatility.
Granite is composed of quartz, feldspars, micas and other minerals. These minerals contribute to the colour and texture of the granite stones. Granites get their wonderful variety of colours and patterns from minerals that are melted into the liquid mass as it is formed.
Granite spans both in colour and patterns and is found throughout the colour spectrum – black, brown, red, yellow, blue, green and white.
Common uses for granite include: Kitchen countertops, vanity tops, bath surrounds, window sills, outdoor counters, bar countertops, staircase cladding and wall cladding.
Here are some examples of granite. If you do not find your type of granite on the images below, please ask us. We can provide everything in natural and composite stone.
Countertop Edge Profiles
Below is a selection of edge profiles that can be applied to granite materials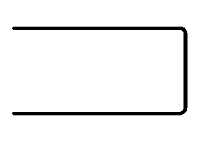 Straight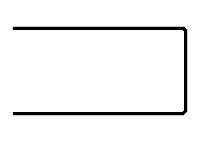 Square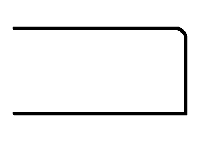 Pencil Round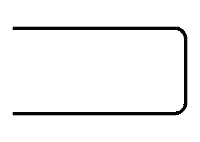 Double Pencil Round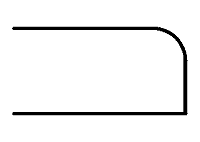 Radius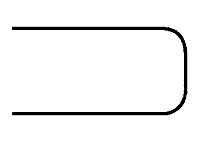 Double Radius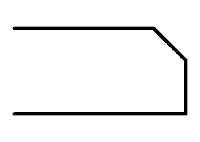 Bevel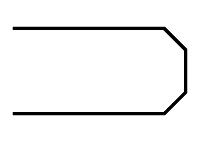 Double Bevel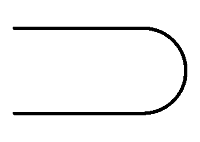 Full Bullnose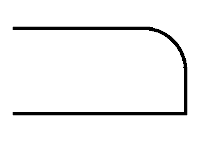 Half Bullnose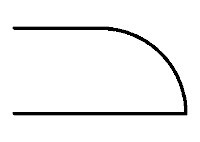 Demi Bullnose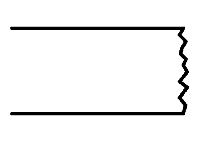 Chiseled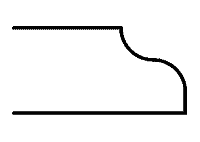 Ogee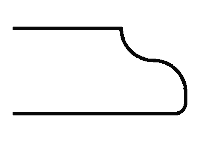 Ogee Roundover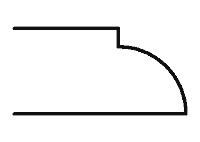 Dupont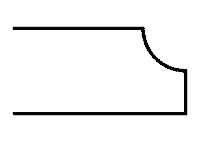 Cove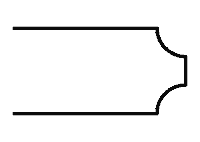 Double Cove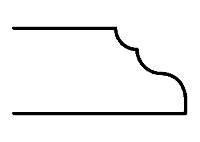 Cove Ogee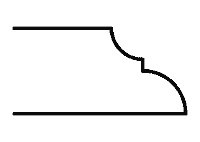 Cove Dupont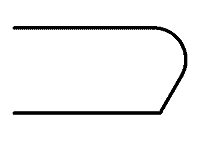 Stair Tread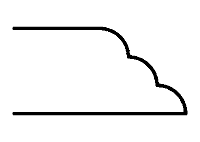 Triple Pencil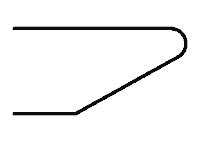 Knife Edge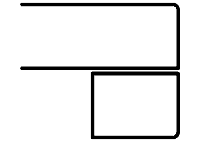 Laminated
Frequently Asked Questions
Will my stone look like the samples on the website?
Briefly stated, probably not. The online sample is for colour reference only. You should not rely on the website images to make your final choice.
Granite is a natural material so each slab will vary slightly in color, tone, pattern, etc. It is therefore recommended that you see a actual sample of the stone before making your choice.
Can I choose my own slabs?
Yes! Nothing can compare to actually viewing and selecting your slab in person. We would be happy to use our expertise and assist you in picking your slabs or you are welcome to browse at our suppliers by yourself.
A list of our suppliers is available upon request.
Does granite countertops have to be sealed?
Yes! Natural stone countertops are quite porous and they will absorb liquids, which may result in discoloring and staining. Our company will seal all granite countertops after the installation process has been completed. The sealant penetrates the stone making it quite impervious to alcohol, juices, soft drinks, cosmetics, cleaners, coffee, food and oils. We only use high quality sealants and if taken care of properly you will not need to reseal your countertops.
Will my granite countertop have visible seams?
Most stone installations will require at least one or more seams but we aim to use as few seams as possible for each project. During design & layout of the countertops we make it a priority to line up colours as to conceal the visibility of the seam and to place the seams in less conspicuous areas.
Can I use granite countertops outdoors?
Yes. Outdoor countertops add a beautiful complement to pool areas, braai areas, decks, and patios.
Are granite countertops expensive?
The cost of granite counters can vary a lot depending on the color, edge profile and custom shapes used in the layout but in general granite countertops are more affordable compared with manmade hard surface materials. Another thing to remember is that granite countertops are a long-lasting material that will increase the resale value of your home.
How thick are granite countertops?
Stonehenge only uses 30mm granite for countertops with the exception of Zimbabwe Black which we also supply in 20mm.
What is the difference between "honed", "leathered" & "polished" surfaces?
Polished granite is the most common and refers to the glossy, highly reflective appearance and are the easiest to keep clean and maintain. In addition, a polished surface has a high luster and sheen that brings out the dramatic colors and rocky patterns of the stone. If nothing else is stated then the surface of the granite is polished.
Honed granite countertops are smooth but less shiny than polished finishes and gives your home a more natural, casual feel. One drawback of honed surfaces is that they are known to show stains more than others. But, don't let this deter you from choosing a honed finish.
A leathered finish begins with a honed surface; then it is swept with diamond tipped brushes. The result is between polished and honed. It has more sheen and is less porous than a honed finish.
Can my granite countertops be damaged?
Like any solid surface, high impact blows can harm granite. Because of its crystalline structure, it can chip if subjected to sharp hard objects. Unsealed, granite can absorb stains such as oil, which can ultimately cause dark spots or discoloration. Heat from pots and pans or burning liquids will not affect granite under normal circumstances.
What Our Customers Say About Us
____________________________________________________________
The kitchen I've always dreamed of!
Thank you Dave for the kitchen I've always dreamed of! Your advise and expertise made my kitchen look like it should be in a magazine. You have the great ideas on how to use marble in a way that i would have never thought. Next up is the fire place that you are going to… Read more "The kitchen I've always dreamed of!"
Ilze B
Durbanville
Exceptional team
From your initial contact during your leave, to Gideon's follow up and site visit and lastly but not least Candice back up, I believe you have an exceptional team. I hope to have more work in the future and you will certainly be my first port of call or to recommend you to friends Thanks… Read more "Exceptional team"
Wendy K
Blouberg
Highly recommended
Cannot tell you how happy we are with the workmanship. Your chief guy in charge with placing the granite is amazing , he is a true artist and should be highly recommended. Thank you so much for your professionalism with handling our work. I will recommend the firm to everyone. Over the last 6months we… Read more "Highly recommended"
Kym Y
Constantia
Well done from start to finish.
We would like to congratulate this company on a job well done from start to finish. From Gideon's pleasant personality & professional approach, to Candice's prompt quotations, to the efficient and dedicated installation team. The leader of this team needs to be commended on his professional approach & attention to detail.
Ursula B
Noordhoek
Superior Service
Our counter tops look beautiful and your service was excellent. I really can't believe how superior it was-from the first time I phoned and dealt with you to the installation with Dave-you were both amazing. I would recommend you to family and friends.
Sam J
Claremont
Impressive service
I've just renovated a new home and Stonehenge were probably the best of all the contractors we dealt with. From speedy quotes and communication, to friendly and efficient on site measurements, and a super smooth installation, I was well impressed with their service and would definitely recommend them.
Kayleigh L.
Tamboerskloof
Excellent service and workmanship!
Thank you very much for excellent service and workmanship! Emmanuel is fantastic! He is the driving force behind the installation team. Well done to him. He is extremely professional and has an eye for detail. The kitchen looks amazing!
Nathalie R
Constantia
Amazing Service
I just wanted to write to say thank you for the amazing service received by your company. I am so impressed by everything you do. The job was handled so professionally and done so quickly. I cannot thank you enough. Going forward I will definitely recommend you to all our friends and family :-).
Amy W
Sunset Beach
Excellent experience
Excellent experience from start to finish with Stonehenge. We visited the office to get a quote and received a detailed breakdown of costs within a day. The price was very competitive and on-site measurement followed a few days later. Installation followed shortly afterwards and was exactly as specified and we were very happy with the… Read more "Excellent experience"
Harry M
Hout Bay
True artisans!
Granite, marble, stone masters in what they do. True artisans! They helped us turn our house into a beautiful reality. Large selection of granite or stone or anything you dream of, they can produce it. 100% customer satisfaction and attention to detail. Thank you Dave and the team for your absolute dedication to your art.… Read more "True artisans!"
Johan B
Brackenfell