BLANCO represents competence in every aspect of the sink unit, and is one of the world's leading providers of high quality sinks and mixer taps for domestic kitchens.
The company was founded in 1925 and is Germany's biggest sink manufacturer, and produces sinks in the main materials stainless steel, Silgranit and ceramic.
BLANCO offers solutions for any size of sink cabinet. A cabinet width of 60 cm is ideal for sinks with a main and second bowl. The main and second bowls and accessories are designed to match each other perfectly. Comfort solutions – such as the AXial concept – help to achieve efficient working. It is the perfect interplay between sink, mixer tap, waste separation system and accessories that creates a functional sink centre.
BLANCO uses only the highest quality stainless steel of alloy grade 18/10 (DIN 1.4301), this means with roughly 18% chromium and around 10% nickel, to satisfy the highest possible standards. The traditional decorative surface linen finish conceals signs of wear and tear and limescale deposits.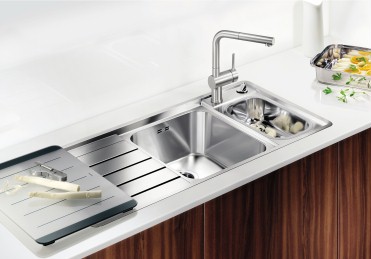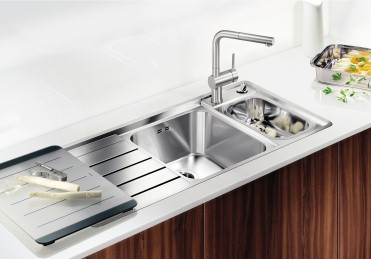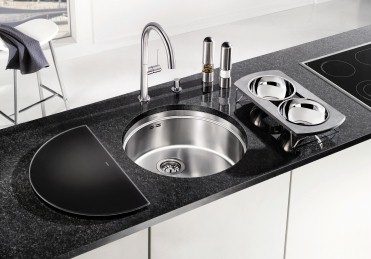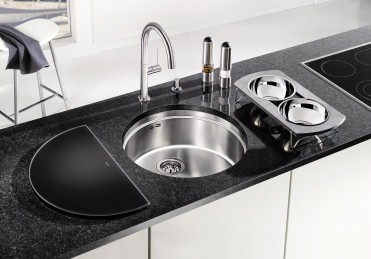 Tipo 8 S Compact – R1,575
Cabinet size: 800 mm –  Bowl depth 170 mm
Tipo XL 9 S – R4,240
Cabinet size: 900 mm –  Bowl depth 175 mm
Flex Pro 45 S – R1,270
Cabinet size: 450 mm –  Bowl depth 155 mm
All prices exclude VAT
All prices exclude VAT
  Andano Range – Satin Polish
Supra Range – Satin Polish