Established in December 2002 at the Hoa Lac High-Tech Park, Thach That district, Hanoi, Vietnam, VICOSTONE is a pioneer in manufacturing quartz based engineered stones in Asia. With a global distribution network, VICOSTONE Quartz Surfaces are now available in all continents and recommended by interior designers and architects.
With five production lines of compound stones utilizing technology transferred from Breton S.p.A (Italy), and using the most advanced techniques with latest technology, VICOSTONE can provide multi million square meters per year and is one of the leading engineered stone manufacturers in the world.
VICOSTONE quartz based engineered stones are produced from up to 93% pure natural quartz aggregates which are adhered with polymer resin with color powder, and have a hardness and flexural strength which is much higher than natural stones and other engineered stones. With a special and luxurious beauty, VICOSTONE compound stones are widely used in interior applications such as kitchen countertops, bathroom vanities, wall paneling, and flooring…
VICOSTONE is certified by NSF for food safety (ANSI 051) and certified by GreenGuard to be free of volatile organic compounds. VICOSTONE is proved to be Microbial Resistant by reputable organizations. This confirms that our products are environmentally friendly, prevent mold growth, and are anti-bacterial.
VICOSTONE's compound stones reflect the most harmonious combination between the modern technology and nature. Our products are highly compact, durable and totally resistant to corrosive chemical agents. VICOSTONE surfaces are highly resistant to scratches, helping to maintain long-term beauty and minimize maintenance costs.
Vicostone Quartz Surfaces offer a 15 year warranty on material installed in residential applications and commercial applications.
Countertop Edge Profiles
Below is a selection of edge profiles that can be applied to quartz materials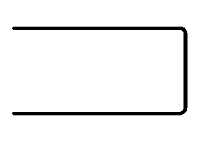 Straight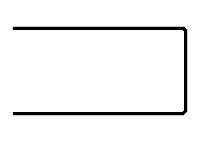 Square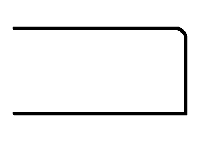 Pencil Round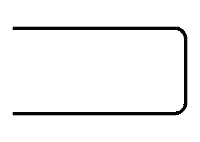 Double Pencil Round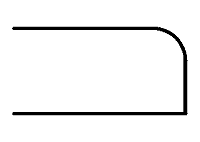 Radius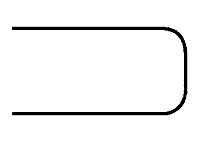 Double Radius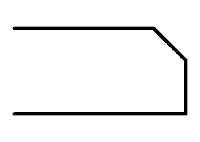 Bevel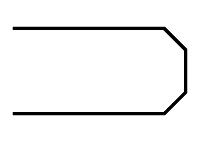 Double Bevel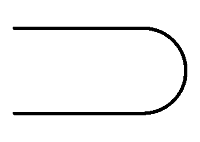 Full Bullnose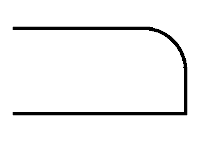 Half Bullnose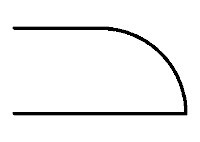 Demi Bullnose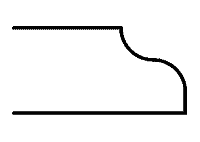 Ogee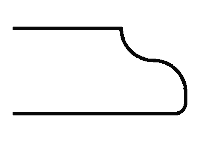 Ogee Roundover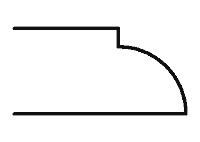 Dupont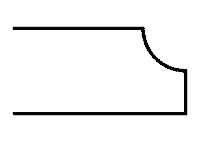 Cove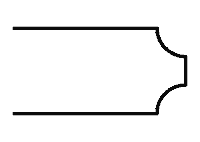 Double Cove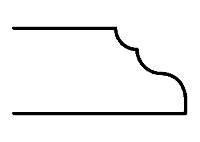 Cove Ogee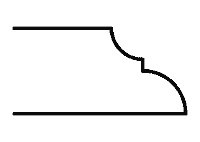 Cove Dupont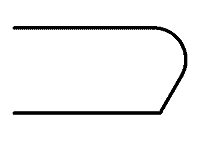 Stair Tread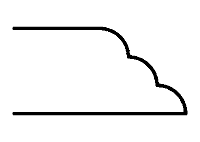 Triple Pencil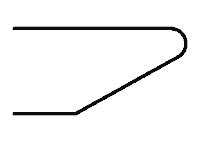 Knife Edge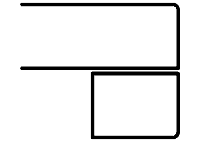 Laminated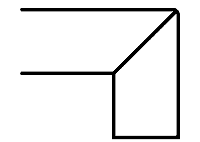 Mitered
Frequently Asked Questions
Is Vicostone more durable than granite?
Vicostone is harder than granite and engineered for busy interiors. Granite has to be regularly sealed and polished to fight off stains and scratches, while Vicostone is made to withstand regular use without the need to purchase specialty sealers or waxes. All Vicostone products come with a 10 to 15 year limited warranty.
Is Vicostone safe for food preparation?
VICOSTONE is NSF certified for food safety and GREENGUARD Gold certified to be free of volatile organic compounds. VICOSTONE is proven to be microbial resistant by reputable organizations and completely safe for food preparation.
Can we use Vicostone outdoors and how does it react to ultraviolet rays and thermal shock?
Vicostone is meant for interior applications only. Outdoor use is not recommended.
Is Vicostone heat resistant?
Vicostone is heat resistant but not heat proof. Always use a heat pad or trivet to avoid permanent damage to your Vicostone.
Do I need to seal Vicostone?
Vicostone is a nonporous surface and never needs sealing. It is engineered to resist stains and block harmful bacteria from penetrating the stone.
Can I cut on Vicostone?
Vicostone is scratch and chip resistant but not damage proof. Always use a cutting board and avoid dropping sharp knives and tools on the surface.
How long does Vicostone last?
Vicostone offers a 15-year residential warranty and 10-year commercial warranty on all of its products. With proper care and maintenance, Vicostone can last a lifetime.
Will my countertop look like the design on the website?
Computer and phone screens display colors differently. Please order samples of our designs from our website to see the true color of our products. Vicostone quartz is engineered to have consistent movement and veining. However, differences in patterns and shade will occur between production runs. Please consult with a Vicostone representative for questions regarding specific designs.
What technologies does Vicostone use?
Vicostone is manufactured using Bretonstone® (Italy) technology. Vicostone has invested in six Bretonstone productions lines with capacity of approximately 2.3 million square meter of quartz slabs annually.
Is Vicostone good for the environment?
Vicostone considers environmental protection as a top priority. Building a better and greener environment for today and for future generations lies at the core of VICOSTONE's business ethics. Certified to ISO 14001:2004, all VICOSTONE activities are tightly controlled and annually audited by the International Organization for Standardization (ISO), creating and protecting a sustainable development.
Does the design go through the full body of the slab?
Yes, Vicostone's design is solid all the way through the slab. The look you see on the surface can also be showcased in a wide variety of edge profiles.
What Our Customers Say About Us
____________________________________________________________
Superior Service
Our counter tops look beautiful and your service was excellent. I really can't believe how superior it was-from the first time I phoned and dealt with you to the installation with Dave-you were both amazing. I would recommend you to family and friends.
Sam J
Claremont
Well done from start to finish.
We would like to congratulate this company on a job well done from start to finish. From Gideon's pleasant personality & professional approach, to Candice's prompt quotations, to the efficient and dedicated installation team. The leader of this team needs to be commended on his professional approach & attention to detail.
Ursula B
Noordhoek
Highly recommended
Cannot tell you how happy we are with the workmanship. Your chief guy in charge with placing the granite is amazing , he is a true artist and should be highly recommended. Thank you so much for your professionalism with handling our work. I will recommend the firm to everyone. Over the last 6months we… Read more "Highly recommended"
Kym Y
Constantia
True artisans!
Granite, marble, stone masters in what they do. True artisans! They helped us turn our house into a beautiful reality. Large selection of granite or stone or anything you dream of, they can produce it. 100% customer satisfaction and attention to detail. Thank you Dave and the team for your absolute dedication to your art.… Read more "True artisans!"
Johan B
Brackenfell
Excellent experience
Excellent experience from start to finish with Stonehenge. We visited the office to get a quote and received a detailed breakdown of costs within a day. The price was very competitive and on-site measurement followed a few days later. Installation followed shortly afterwards and was exactly as specified and we were very happy with the… Read more "Excellent experience"
Harry M
Hout Bay
Excellent service and workmanship!
Thank you very much for excellent service and workmanship! Emmanuel is fantastic! He is the driving force behind the installation team. Well done to him. He is extremely professional and has an eye for detail. The kitchen looks amazing!
Nathalie R
Constantia
Impressive service
I've just renovated a new home and Stonehenge were probably the best of all the contractors we dealt with. From speedy quotes and communication, to friendly and efficient on site measurements, and a super smooth installation, I was well impressed with their service and would definitely recommend them.
Kayleigh L.
Tamboerskloof
Exceptional team
From your initial contact during your leave, to Gideon's follow up and site visit and lastly but not least Candice back up, I believe you have an exceptional team. I hope to have more work in the future and you will certainly be my first port of call or to recommend you to friends Thanks… Read more "Exceptional team"
Wendy K
Blouberg
The kitchen I've always dreamed of!
Thank you Dave for the kitchen I've always dreamed of! Your advise and expertise made my kitchen look like it should be in a magazine. You have the great ideas on how to use marble in a way that i would have never thought. Next up is the fire place that you are going to… Read more "The kitchen I've always dreamed of!"
Ilze B
Durbanville
Amazing Service
I just wanted to write to say thank you for the amazing service received by your company. I am so impressed by everything you do. The job was handled so professionally and done so quickly. I cannot thank you enough. Going forward I will definitely recommend you to all our friends and family :-).
Amy W
Sunset Beach